UPDATE!! I won 3rd Place in this Shoot - n - Tell Challenge!!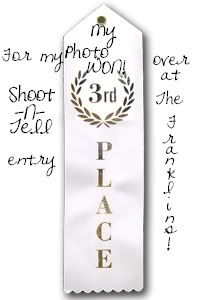 The infamous Fremont Troll!
This was Jacob's first visit to this enomorous peice of art that sits literally under the Aurora Bridge here in lovely Seattle.
The mammoth sculpture has a hubcap eye and his hand holds a vintage VW bug, which is said to have an Elvis time capsule enclosed.
Jacob was determined to crawl into this troll's hand.
Want to see other "Shoot-n-Tell" stories, then click below!